How to view your coaching bars:
Edit
On the home page select your coaches name on the left hand side.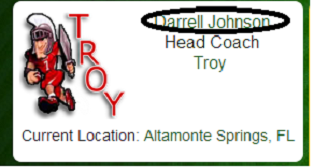 Then you should see
The coaching bars right here are one of the most important things in PSE. With them you will be able to develop a better team usuing your Development, Offense, and Defense bars. Scout players more accurately, and Recruit better players with a higher Reputation.
How do you get higher coaching bars?
Edit
You need to complete Milestones such as running drills and practice. Go here to see more on Milestones
More ways to get better coaching bars:
Edit
Make the playoffs
Win bowl games
Have a winning record
Win awards
Have players win awards