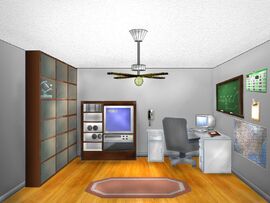 The Alpha game was the original game world which predated the Beta game. However, Alpha is no longer open to members of PSE.
Grand Opening
Edit
Pigskin Empire was oficially opened to public Alpha players on April 1st 2008. The first game season which historic stats were kept was the 2207 season.
The early seasons in Alpha were dominated by the game developers, who won just about every championship in a 15 season stretch. The first non-admin led team to win a title was Stanford, coached by Cardinalsfavor, in 2224 and the game admins haven't won a college title in Alpha since.
Notable Alpha Coaches
Edit
This is a list of notable coaches from the Alpha game.
Lance Smith (Mnpham)
Devils Magician (Cardinalsfavor) First non-admin coach to win a championship.
Fontaine Bojangles (Fontaine)
Tyante Aligeri (Tyante)
Riggs Inator (Riggs_Inator)
Chakon Heathen (Chakon)
Duke Bradford (Monjai)
Troy Amerson (JRotoGeek)
Al Bundy (Beermonkey - admin) For whom the top running back award is named
Closing of Alpha
Edit
Alpha has now been closed to all members of PSE. Individuals who wish to learn more about the game in a less competitive fashion may be interested in NAFL whcih began play in the 2020 season. Here, users can learn the skills necessary to become successful in the pros and in college.